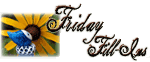 And...here we go!
1. Sleigh bells ring
but not in Australia
.
2. It's coming on Christmas, they're cutting down trees
to save us from another bush fire season.
3. You're a mean one
Mr Grinch
.
4. Father Christmas
- no wait, I'd prefer to think about why we have Christmas. Because God loved us so much that He sent His Son to take the punishment in our place for the sin that separates us from God, so that we no longer need to be separated from Him
.
5. Silent night
I can't say that Christmas night is silent because there are often parties going on
.
6. All I want for Christmas
well I already have my 2 front teeth so I could do with something else, but what I can't decide
!
7. And as for the weekend, tonight
I had a wonderful time hearing a performance of Handel's Messiah
, tomorrow my plans include
catching up with my friend for our Christmas catch up and having fun in the city
and Sunday, I want to
go to church in the morning and have a quiet afternoon
!